More than a traditional screensaver
Turn ordinary screensavers into efficient internal communication tools. The ITESLIVE corporate screensaver lets you share relevant content with your employees that will keep them informed at all times, wherever they are working. Communicate personalized content adapted to employees' department, role and location.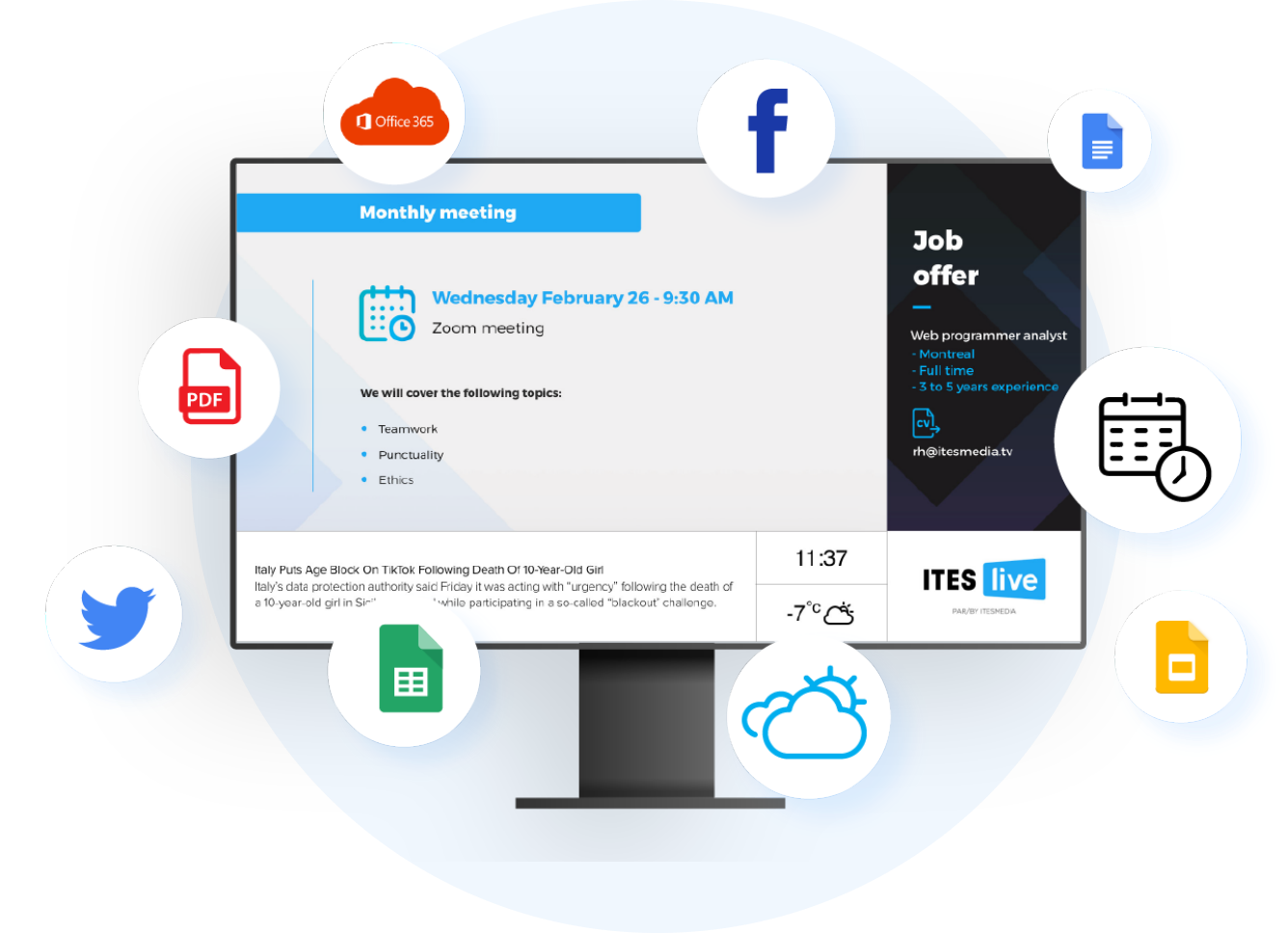 Improve internal communications in a hybrid work model
Screensavers are a great way to share relevant information and help keep employees connected, whether they are at the workplace or working remotely. Take advantage of moments where they are more likely to be receptive (for example, when they are coming back from a break or starting their day) to send them your messages.
CONTACT US
Easy to deploy
Everything you need, from content creation to content sharing
Adapted for omnichannel communication, ITESLIVE is an intuitive content management system that helps you create, manage, and share your messages on all displays and tools. All digital communications are centralized and can be managed remotely through the ITESLIVE software interface.

Our platform is compatible with :
Our most read articles
Articles
Screensavers are powerful tools that can be used to reach out to employees and share important messages with them.
Articles
These inactive screens become a dynamic communication channel to communicate important messages to your employees.
Articles
ITESLIVE allows you to display messages from different communication channels such as on screensavers.